Sleep Number delivers proven, quality sleep through effortless, adjustable comfort and biometric sleep tracking. Experience how Sleep Number's revolutionary 360® smart bed and SleepIQ® technology are proving the connection between sleep and well-being. Visit us in booth #715 or at sleepnumber.com

In today's culture, we place more emphasis on our wellness than ever before. After all, a higher level of overall well-being leads to a higher quality of life, which better equips us to conquer our limitations and enjoy doing the things we love most. At Infinity, we aim to help people of all lifestyles do just that by designing our chairs with the latest technology in the industry, including adjustable 3D massage and modern conveniences like Bluetooth® and mobile app compatibility. Elevate your wellness and live your best life with Infinity Massage Chairs.

Whether you're snuggled on the sofa for family movie night, enjoying a quiet cup of coffee at the breakfast table or diving into your favorite book before drifting off to sleep, Slumberland Furniture is there to make you comfortable in every way. A Minnesota company since 1967, Slumberland has always been committed to delivering peace of mind with great products, low prices and personal service, so you can focus on all of life's little joys that make your house a home. Come see us on the Main Stage!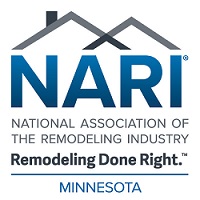 The National Association of the Remodeling Industry, Minnesota Chapter, is the resource for remodeling professionals. NARI members strive to provide the best possible service and craftsmanship, abide by a Code of Ethics, and ensure accuracy and timeliness in products, designs, and finished projects. The only association in Minnesota dedicated to remodeling, NARI-MN is a resource, a knowledge base, and a symbol of excellence in the industry. NARI-MN is your source for trusted professionals.

Twin Cities Habitat for Humanity's mission is to eliminate poverty housing from the Twin Cities and to make safe, decent, affordable shelter for all people a matter of conscience. Twin Cities Habitat is committed to building the quality of life, health, and economic prosperity of the region by producing, preserving, and advocating for affordable homeownership – because homes and families are the foundation of successful communities.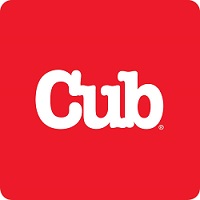 Since 1968, Cub Foods has been bringing more to your table by providing the best grocery value to our customers. We trace our beginnings to an idea that redefined grocery retail in the Midwest — Consumers United for Buying...
We view consumers as the driving force behind our business goals and strategies. Cub continues to offer the premier value for consumers' dollars.

Menards has built their reputation by recognizing that people expect high quality guest service, competitive pricing and shopping convenience. Menards has full-service lumberyards, beautiful garden centers, landscape blocks, lighting options, tools, hardware supplies, doors, windows, flooring, paint, plumbing supplies, cabinets, appliances, patio furniture, home décor items and much more. There is literally something for everyone at Menards!