Thank you to all our show sponsors and partners!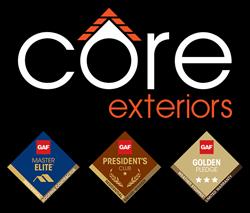 Core Exteriors, your local GAF Master Elite Contractor, provides premium roofing, siding, decking, windows, and gutter solutions to homes throughout the Twin Cities. We started Core Exteriors because we wanted to build something better. We're not just talking about a better roof or a better company. We build a better experience for our customers by providing the best service, products, and craftsmanship on every project regardless of the size of your home or your budget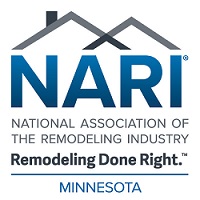 The National Association of the Remodeling Industry, Minnesota Chapter, is the resource for remodeling professionals. NARI members strive to provide the best possible service and craftsmanship, abide by a Code of Ethics, and ensure accuracy and timeliness in products, designs, and finished projects. The only association in Minnesota dedicated to remodeling, NARI-MN is a resource, a knowledge base, and a symbol of excellence in the industry. NARI-MN is your source for trusted professionals.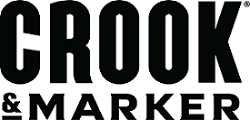 We believe you can have a good time without feeling worried about what you're drinking. Crook & Marker delivers the highest-quality zero-sugar drinks, made with organic alcohol and bursting with flavor.
Our Spiked & Sparkling beverages come in 8 bold flavors and are made with organic BaseBrew® alcohol — brewed from quinoa, millet, amaranth and cassava. They are sweetened from natural sources, gluten-free, non-GMO and vegan, with 80 calories, and zero net carbs per can.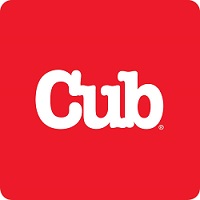 Since 1968, Cub Foods has been bringing more to your table by providing the best grocery value to our customers. We trace our beginnings to an idea that redefined grocery retail in the Midwest — Consumers United for Buying...
We view consumers as the driving force behind our business goals and strategies. Cub continues to offer the premier value for consumers' dollars.

HomeLight's vision is a world where every real estate transaction is simple, certain, and satisfying. We build software and provide services to home buyers, sellers, and real estate agents. homelight.com
---

Whether you're snuggled on the sofa for family movie night, enjoying a quiet cup of coffee at the breakfast table or diving into your favorite book before drifting off to sleep, Slumberland Furniture is there to make you comfortable in every way. A Minnesota company since 1967, Slumberland has always been committed to delivering peace of mind with great products, low prices and personal service, so you can focus on all of life's little joys that make your house a home. Come see us on the Main Stage!

Thanks to Metro Transit, attendees can get to the show by bus or light rail with a free ride pass every day of the show. Click
HERE
to download your free pass.

Menards has built their reputation by recognizing that people expect high quality guest service, competitive pricing and shopping convenience. Menards has full-service lumberyards, beautiful garden centers, landscape blocks, lighting options, tools, hardware supplies, doors, windows, flooring, paint, plumbing supplies, cabinets, appliances, patio furniture, home décor items and much more. There is literally something for everyone at Menards!
THANK YOU TO OUR 2020 SPONSORS & PARTNERS: