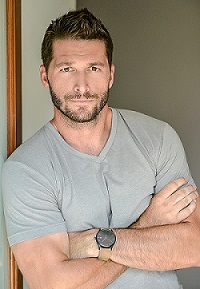 BRETT TUTOR OF TLC'S TRADING SPACES
Brett Tutor is the handsome, charismatic carpenter on the hit series "Trading Spaces," which came back to TLC earlier this year and will be airing a new season Spring 2019.
The chiseled Renaissance man who People Magazine named 'Sexiest Man Alive' has an incredibly diverse resume reflecting his seemingly endless talents. He has worked as a stuntman, EMT and SWAT medic, house flipper, home inspector, white water rafting and rock climbing guide, singer, songwriter and guitarist, as well as a security and survival specialist on season two of Discovery Channel's hit show "Treasure Quest." He's also a passionate champion of causes with a positive social impact. In 2014, he founded the non-profit organization Off The Grid International (www.otgi.org), which builds clean water and sanitation systems in some of the most remote regions of the planet.
Brett got his start in the entertainment business as a stuntman, working in television shows and feature films, including "Seven Days in Utopia," starring Robert Duvall and Lucas Black. He has also appeared in national commercials for Old Spice, Chevrolet, Jeep, Dodge Ram and Dick's Sporting Goods. In addition, he hosted the regional television show "New Home Source," which featured Brett travelling the country and educating viewers on new building methods and materials, energy efficiency and the future of home building.
Brett was born and raised in Austin, Texas. His love of adventure began at an early age, riding motorcycles and BMX bikes with his brother, and receiving truckloads of dirt as Christmas presents to add to their backyard dirt jump track. By age 15, he was apprenticing as a carpenter and a home inspector under his grandfather.
At 19, Brett moved to Hilo, Hawaii to train in mixed martial arts at BJ Penn's MMA Academy, training in Jiu Jitsu under the Penn's and Muay Thai under Rudy Valentino. Two years later, he went on a transformative trip with a humanitarian relief group to Kenya, Africa, volunteering with multiple orphanages and helping with security and logistics. Spending time in the slums of Kibera was life-changing, giving him a valuable global perspective and inspiring his commitment to continue to help those in need.
Brett enlisted in the U.S. Air Force at age 21 and was put in charge of a 60-man basic training squad on his first day of training. He was accepted into the Pararescue Special Operations program but was unable to complete his training or be deployed after tearing his Achilles tendon during his first year with the elite team.
After his medical discharge, he returned to Austin and completed carpentry school and EMT school simultaneously while working as a carpenter. He began flipping houses and working as a home inspector and a general contractor. In 2012, he founded the company Property Doctors Home Inspections. He is a licensed Professional Inspector (TREC #20110), Licensed OSSF Septic System Installer (TCEQ), Residential Energy Auditor, Rain Water Harvesting System Installer and Rain Water System Inspector (ARCSA). 
He is also a singer, songwriter and guitarist and plays in a band in Austin, Texas with his brother Chase. "The Tutor Brothers" music can be found on iTunes, and their music video "Fire Fly" can be seen at www.tutorbrothersband.com. He will debut the music video for his new song 'Flower Child' (https://itunes.apple.com/us/album/flower-child/1342864836?i=1342865089) on Instagram in April.

​​Follow Brett on Twitter @BrettTutor, on Instagram @bretttutor and on Facebook at https://www.facebook.com/bretttutor.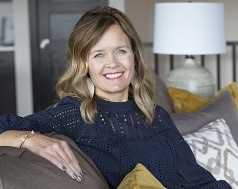 Susie Passons
Susie Passons headshot photo credit –
Jennifer Celine
Susie Passons grew up on a dairy farm in small town Minnesota. Work hard, do a great job, and don't stop until it's finished is foundational to her. One of her most vivid childhood memories is the multi-colored shag carpet in her bedroom. She didn't like it at all, yet she knew the lavender comforter at the church rummage sale would complement it perfectly!

After graduating from UW-Stout with a degree in graphic design she started her career with Slumberland Furniture as an Art Director. Dreams of adventure and a warmer climate quickly moved Susie and her new husband to San Diego. Various graphic design roles in Southern California continued to shape Susie's style and eye for design. After 13 years in San Diego, she returned home to her Minnesota roots, rejoining Slumberland in 2012 and spending five more years there as an Art Director.

In 2016 Susie started SP Design, a Minneapolis Home Staging & Design Company. Today she partners with real estate agents and homeowners to prepare homes to sell quickly, and for top dollar. Her marketing experience uniquely positions her to see home design and staging through the lens of a buyer. Susie also works with homeowners in need of design services. Whether it's picking new paint color, countertops, or flooring, redoing an entire room, or accessorizing a tired space, Susie's eye for design, and West Coast influence hold tremendous value for homeowners. She has repeatedly been awarded "Best of Houzz Customer Service". Susie is a big picture thinker with an eye for detail. She lives in south Minneapolis with her husband of 21 years, two teenagers, and a very happy dog.
Nolan Miller of Miller Custom Remodeling
President/CEO, Nolan Miller is the definition of "can do". With over 12 years experience in the Custom Remodeling business, Nolan has seen and dealt with it all. No job or task is too big, and he is always eager to get the customers just what they want. With 11 years in the military, it has helped Nolan grow into the leader he is today. In 2019, Miller Custom Remodeling was a Spark Award finalist for leadership and innovation, which is a direct reflection of Nolan Miller.
If you ask Nolan what are his two favorite jobs to complete, he would say kitchens and bathrooms. His experience with kitchens and bathrooms have helped out many homeowners across Minnesota to make their living space more usable. From small spaces to large spaces he has a solution for everything. These ideas include where to put your dishwasher and how to gain more storage in your kitchen. When it comes to bathrooms he has great experience with location and space to give you the optimal result for the tubs and toilets. Nolan prospers to learn new things, and is always wanting to keep up with the latest trends and desires for homeowners. He is never afraid to try new things with his customers, from tip out tooth brush holders to hidden doggy dishes. Let his experience drive your next kitchen or bathroom remodeling project.
When not at work, you can find Nolan in the outdoors hunting and fishing. He loves spending time with his beautiful family. You may even be lucky enough to see his adorable daughter Isabella visiting her dad on the jobsite to bring him lunch. When it comes to the place you love the most, Nolan Miller is the person you can trust to get the job done.
Photo: Relic of the Pines Photography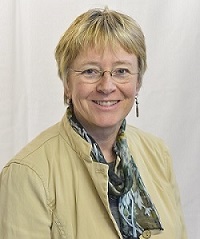 Brita sailer of the recycling association
Brita is the Executive Director of the Recycling Association of Minnesota, a private, non-profit organization serving a broad membership consisting of a spectrum of business, industry, government, education and the general public with recycling and sustainable resource management concerns.
Prior to coming on board as RAM Executive Director, Brita 's career in the environmental field encompassed work within local government and as a consultant in areas of household hazardous waste management, recycling , waste reduction, reuse, and environmental education serving counties and private business throughout Minnesota. She has been a speaker on recycling and environmental topics in Minnesota and the upper Midwest, served on boards of local and statewide organizations and served 3 terms in the Minnesota House of Representatives, where she worked on recycling, environmental and energy related issues. One of her passions is 'partnership building to advance a cause'.

Jon Friesner of GroShed
Jon, who was born in the north-woods of Minnesota, spent his early years resistantly weeding his mother's garden and creating tree houses and animal shelters with skills he gained from helping with his father's construction business. Jon's GroShed model was born out of the juxtaposition of Jon's love for growing his own food and his desire to blueprint and build innovative solutions to frustrations in his personal life. Though he is an avid outdoorsman enjoying archery, open water and ice fishing, snowmobiling, snowboarding, broomballing, and playing lumberjack (he heats his house and hot tub with a wood boiler), Jon acknowledges a struggle with the long, dark Minnesota winters and subsequent seasonal depression and sun deprivation. Once the holiday season was over each year, Jon would begin to plot his garden plans for spring, but in 2018, Jon began scheming a whole new stratagem.
As a disruptor and visionary, Jon commenced designing the original GroShed in his driveway--much to his wife Kate's chagrin! Because he lives where the outdoor growing season is only 3 short months long, he wanted to know if he could innovate a building such that plants could be grown indoors in an energy-saving and sustainable way. With a few sleepless nights, experimentation that once almost lit the garage on fire, and the hyper-focus, obsession, and dedication only a guy with ingenuitive ADHD can muster, the GroShed design burgeoned into a container farm reality for Jon's current customers. A GroShed is an indoor, hydroponic farm that operates efficiently inside of a contained, customizable shed, running most efficiently in cold weather.
His days in the Marine Corps taught Jon to "Improvise, Adapt, and Overcome," and with this solution-focused attitude, Jon experiences that his brain is constantly scanning for new ideas to bring viable improvements to a trending agricultural shift back towards local food production--as local as his own backyard. Jon is passionate about ethical and sustainable solutions for individuals and communities. You'll find this father of five spending most of his "spare time" making sure his farm animals are happy. He enjoys cliff jumping in the Boundary Waters and other spontaneous adventures with his family.
Follow Jon on Instagram at
https://www.instagram.com/groshed/
and Facebook at
https://www.facebook.com/GroShed/
.