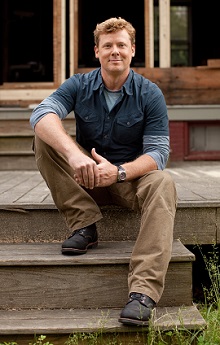 Kevin O'Connor
Kevin O'Connor is the host of the Emmy Award-winning series, This Old House and Ask This Old House. He has appeared on the two shows since 2003 and serves on the editorial board of This Old House magazine. Kevin is also the host of This New House airing on the DIY Network and host of History Through Your House airing on the History Channel's H2 network.

Kevin, along with his four brothers and two sisters, grew up on various job sites led by his father, a civil engineer. Years later he remains an avid home enthusiast. When Kevin, a lifelong fan of This Old House, and his wife, Kathleen, were renovating their 1892 Queen Anne Victorian they sent an e-mail seeking advice from the Ask This Old House experts. To their surprise and delight, the house call served as Kevin's first screen test to serve as the new host (the third host in the history of the pioneer home improvement series).


Kevin received a Bachelor of Arts degree in history from the College of the Holy Cross in 1990 and a Master's of Business Administration degree from Boston University in 1999. Most recently Kevin worked for Bank of America as a Senior Vice President in the Commercial Real Estate Group and before that in the Sports Finance Group at Fleet Bank. Originally from New Jersey Kevin lives with his wife and three children in a home north of Boston.

Kevin appeared on the Main Stage on:

Friday, January 25:
Presentation: 2:00pm
Meet and Greet: 3:00pm
Saturday, January 26:
Presentation: 11:00am
Meet and Greet: 12:30pm
Saturday, January 26:
Presentation: 2:00pm
Meet and Greet:3:00pm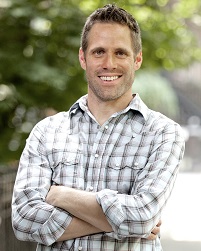 Jeff Devlin
From a very young age, Jeff began building and creating with tools and scraps of just about anything he could get his hands on. "I have always tinkered. I spent most of my early days breaking things. Now my days are filled with fixing them. Funny how things work out!"
Jeff's professional foray into carpentry began over twenty years ago as an apprentice for a historic home remodeler, where he honed his skills in the trade and gained a deep appreciation for the character, craftsmanship and beauty of historic dwellings. This blooming passion for designing, creating and building things, is what led Jeff to his chosen career path.
As an apprentice for a company that purchased antiquated properties on the verge of extinction, Jeff helped to rehabilitate them back to their original splendor of 100, or even 300, years past. Jeff was often in awe of the fine craftsmanship, attention to detail and heart these structures demanded of carpenters and, as a result, he came to demand this same level of manual investment and dedication of himself. Jeff took a hands-on approach to learning about construction and fine woodworking while putting the rest of his effort into absorbing all available information about his craft. To satisfy his natural tendency toward precision and excellence, Jeff strove to replicate the artisanship that he saw in these timeless homes with each and every project he adopted.
Jeff's passion and dedication along with his natural ability to entertain those around him with humor, honesty and a smile, led him to the world of television.With many years and numerous shows under his belt for HGTV & DIY Network, including "Stone House Revival", "Smart Home", "I Hate My Bath", "Good, Better, Best...", "Spice Up My Kitchen", "Ellen's Design Challenge", "Most Embarrassing Rooms..", and many others, totaling well over 200 episodes. At the end of the day Jeff still remains grounded, a true carpenter, passionate about Character, Integrity and Quality.
Jeff has remained very hands on behind the scenes with his own company, SchoolHouse Woodworking, L.L.C. a custom woodworking company that delivers on their promise of excellence.
Jeff's love for fixing things and his hard earned experience perfecting his craft has led him to independently accomplish the complete renovation of two historic Pennsylvania farmhouses, the current, of which, is the house of his dreams, a 250 year old Stone Farm House. He shares this labor of love with two children, a St. Bernard, and a handful of chickens.
For all things Jeff, please check out
www.jeffdevlin.net
and follow him Facebook and on Instagram @Devlinpro, @DIYDevlin on Twitter.
Jeff appeared on the Main Stage on:
Friday, January 25:
Presentation: 4:00pm
Meet and Greet: 5:00pm
Saturday, January 26:
Presentation: 1:00pm
Meet and Greet: 2:00pm
Saturday, January 26:
Presentation: 4:00pm
Meet and Greet: 5:00pm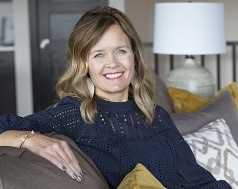 Susie Passons
Susie Passons headshot photo credit – Jennifer Celine
Susie Passons grew up on a dairy farm in small town Minnesota. Work hard, do a great job, and don't stop until it's finished is foundational to her. One of her most vivid childhood memories is the multi-colored shag carpet in her bedroom. She didn't like it at all, yet she knew the lavender comforter at the church rummage sale would complement it perfectly!

After graduating from UW-Stout with a degree in graphic design she started her career with Slumberland Furniture as an Art Director. Dreams of adventure and a warmer climate quickly moved Susie and her new husband to San Diego. Various graphic design roles in Southern California continued to shape Susie's style and eye for design. After 13 years in San Diego, she returned home to her Minnesota roots, rejoining Slumberland in 2012 and spending five more years there as an Art Director.

In 2016 Susie started SP Design, a Minneapolis Home Staging & Design Company. Today she partners with real estate agents and homeowners to prepare homes to sell quickly, and for top dollar. Her marketing experience uniquely positions her to see home design and staging through the lens of a buyer. Susie also works with homeowners in need of design services. Whether it's picking new paint color, countertops, or flooring, redoing an entire room, or accessorizing a tired space, Susie's eye for design, and West Coast influence hold tremendous value for homeowners. She has repeatedly been awarded "Best of Houzz Customer Service". Susie is a big picture thinker with an eye for detail. She lives in south Minneapolis with her husband of 21 years, two teenagers, and a very happy dog.

Susie appeared on the Main Stage on:
Friday, January 25:
1:00pm and 3:00pm
Saturday, January 26:
12:00pm and 3:00pm
Sunday, January 27:
1:00pm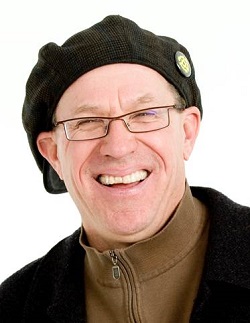 dan "common man" cole of kfan
Dan Cole, the "Common Man," takes the listeners on a megahertz journey in which no two shows are the same. Over the years "Common" has taken the responsibility of assisting advertisers, whose goods and services he endorses, very seriously. Working hand-in-hand with his clients, "Common" has had dozens of successful advertising campaigns with a wide variety of businesses.
Dan appeared on the Main Stage on Friday, January 25 at 5:00pm.
falen
With her bold humor, Falen is the beloved co-host of the legendary Dave Ryan in the Morning Show. She's known for her quick wit and infections laugh. In addition to her features "Falen'sPhone Taps" which are phone pranks and "Falenies" which are stories about stupid criminals, Falen hosts a monthly book club with KDWB listeners.

Falen was at the show on Saturday, January 26th from 11:00am - 1:00pm.
laura schara
Laura Schara, MN Bound co-host, author of the Wildly Living Blog, and host of "Wild in the Kitchen" series appeared at Puustelli booth #921 at the Minneapolis Home + Remodeling Show and signed autographs Saturday, January 26 from 1:00pm to 3:00pm.